In addition to companionship services at home, New Dawn Homecare also provides one-on-one companionship and assistance during hospital or nursing home stays.
Today our hospitals are busier than ever. Whether hospitalization is required due to an accident, sudden illness or scheduled medical procedure, a hospital stay can be stressful, frightening or even overwhelming for the patient or a loved one.
Our caregivers can help reduce stress and loneliness patients may experience during a hospital or nursing home stay by providing one-on-one companionship and assistance at the bedside.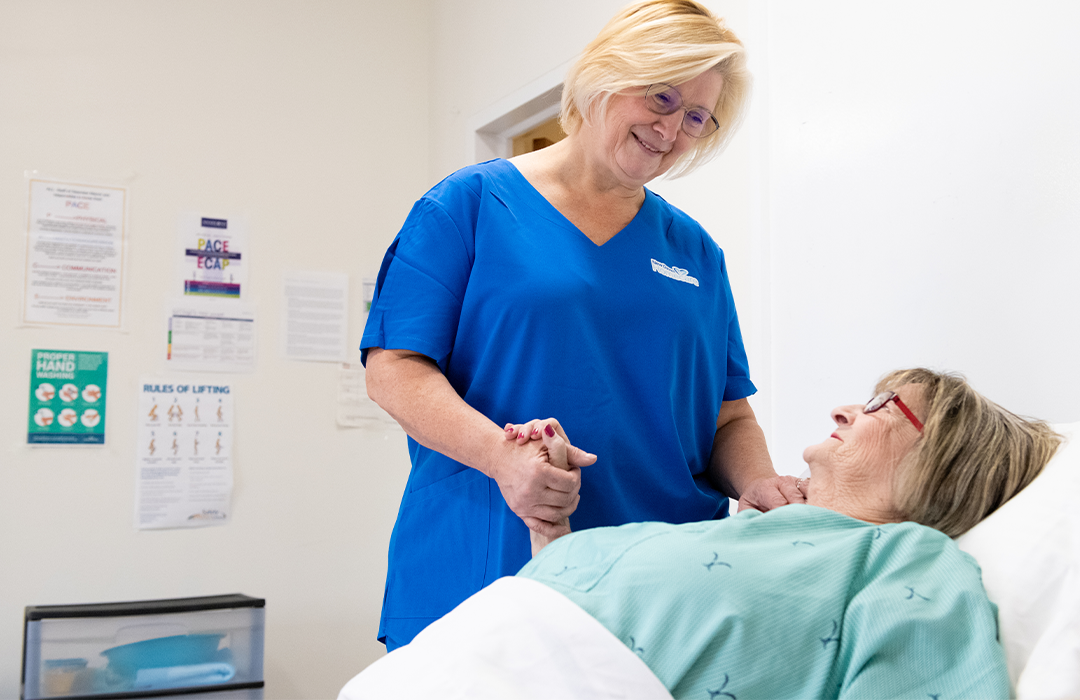 We're more than homecare.
We're you're one-on-one companion.
Not sure where to start?
Call today for a free in-home, medical assessment by New Dawn Nursing.
Contact Us Today