As we age, it can be more difficult to keep up with everyday tasks around the house. Yet, we all want a comfortable, clean, safe home to spend our time in.
New Dawn Homecare can help in the regular upkeep and maintenance of your home, easing the burden of family members who often take this on, allowing them to spend more quality time with their loved one.
Our housekeeping services can be personalized for a wide range of clients including seniors aging at home, patients post surgery, individuals with disabilities living at home, new moms who could use a helping hand.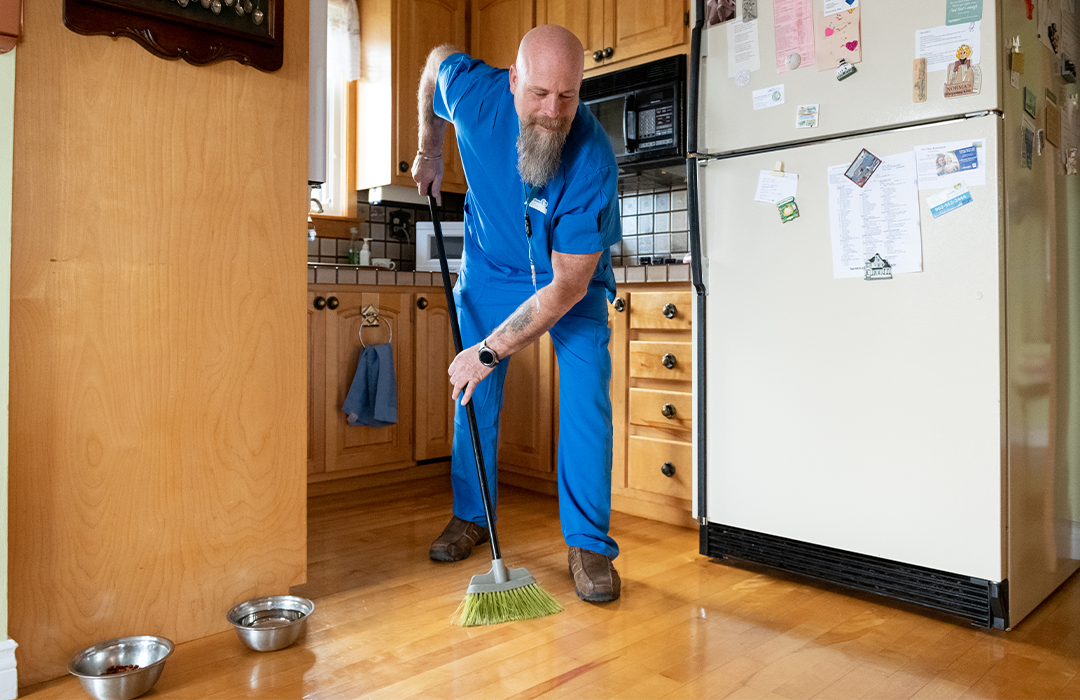 We're more than homecare.
We can help with everyday tasks.
Our Housekeeping Services Include:
Not sure where to start?
Call today for a free in-home, medical assessment by New Dawn Nursing.
Contact Us Today