New Dawn Homecare
People you trust, caring for people you love since 1988.
Do you have a loved one recovering from a recent stay in hospital? Or are you in need of a hand from time-to-time with meal preparation, housekeeping, or personal care? Do you want to know your loved one is thriving safely and happily at home? We can help!
Whether you need help with hygiene, light housekeeping or an afternoon card partner, we have a team of friendly caregivers, ready to be matched with you.
Every day for the past thirty years, we've been proud to provide compassionate, in-home care to Cape Bretoners throughout the Cape Breton Regional Municipality – all at a competitive price.
Learn More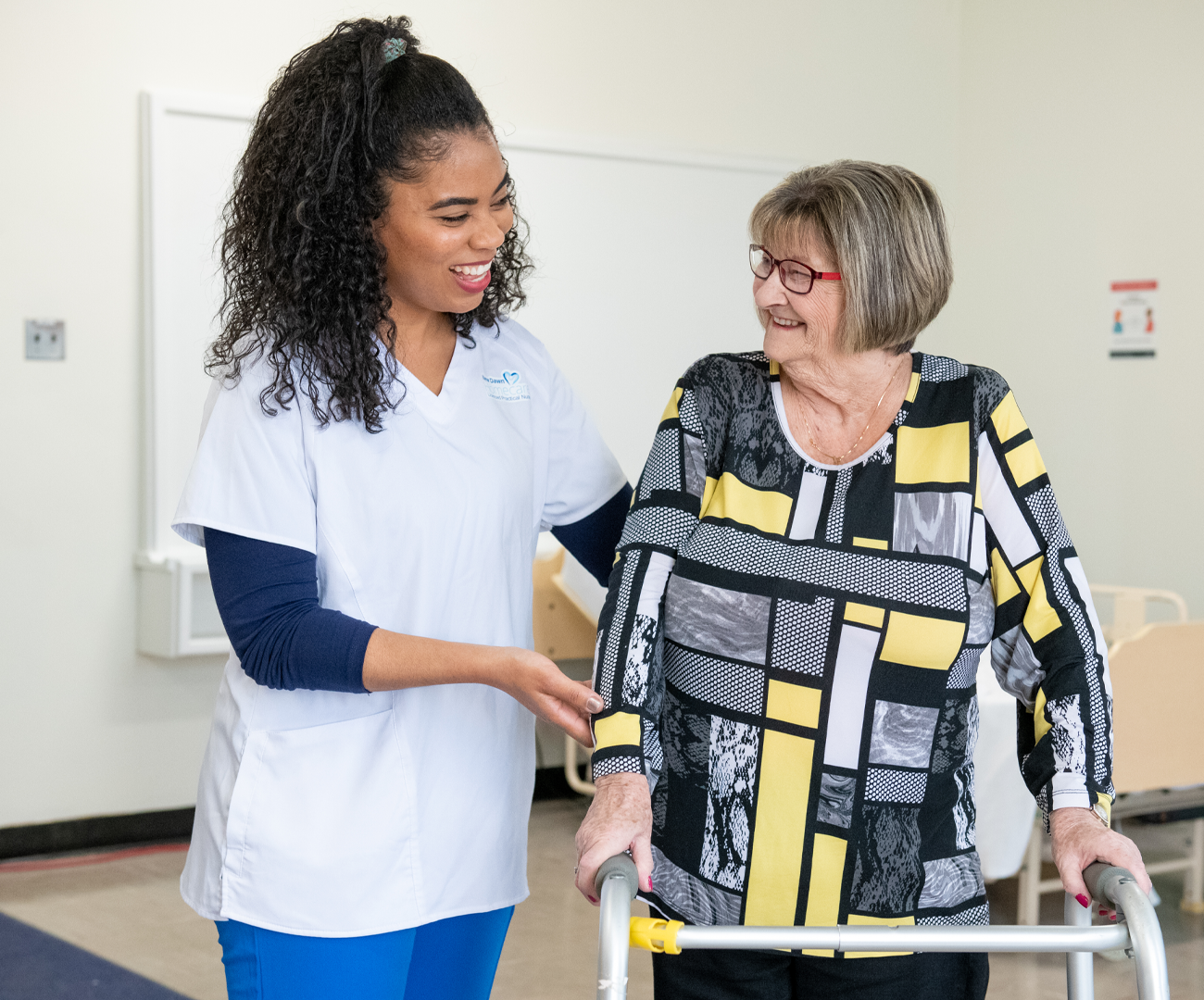 Our Services
Our services will support the best quality of life at home with customized care plans to preserve your or your loved one's independence.
Our 5 Step Approach to Exceptional Care
"We are so happy with the care Mom receives!"
"Laura has fit in seamlessly and provides wonderful care, we are so happy with the care Mom receives!"
"Evelyn is a huge blessing to me."
"Evelyn is a huge blessing to me. Thank you so much for matching us together…she does so much for me and I don't know what I would do without her. I'm just amazed that we get along so well."
"My experience has been the very best."
"Words fail to express how helpful your services are, keep up the great work. The workers are friendly and easy to get along with. I would tell my friends that it would be hard to get any better than New Dawn Homecare Services. My experience has been the very best."
"The caregiver we have is now part of our family"
"She loves my parents and they love her. She is dedicated, endlessly kind, always pleasant, and works extremely hard."
Frequently Asked Questions
Do I need a physicians authorization for your services?
No. You don't need pre-authorization, pre-qualification, certification or even a prescription for Right at Home's services. You choose the services you want, when to start those services and how often those services are used.
If you request assistance with billing a private insurance policy for our services, we're happy to help with the entire benefits coordination process. This includes providing any documentation you need for reimbursement by an insurance carrier.
When can you start? How do we get care in the home as quickly as possible?
Our New Dawn Care Coordinator is available to speak with you Monday to Friday from 9:00am to 5:00pm. You can call 902-562-2444 at your convenience to begin the free assessment process. 
We follow a Five-Step Approach to Exceptional Care. This includes: 
Step one: a free in-home assessment to learn about your needs, or the needs of your loved one.

Step two: we then work directly with you or your loved one to build a personalized care-plan.

Step three: we match you or your loved one with a dedicated caregiver or care team. 

Step four: we provide you with the support you need to feel more confident in your home.

Step five: we do regular check-ins to ensure your satisfaction and to update your care plan as needed.
How quickly we can begin providing care depends on the type of care required. We can have caregivers in your home anywhere from a few days after your call, to a week or two after your call.
Do we have to sign a contract? What if we want to cancel? What if we want to change the kinds of service we receive?
You can change the number or type of service we provide your loved one whenever it's necessary. We understand the care situation can quickly change, so we're as flexible as possible with your loved one's care. Plus, you're never bound to a contract, so you can discontinue your relationship with New Dawn Homecare at your discretion.
How are your staff screened when they are hired?
Every caregiver we send to your home is New Dawn Homecare employee and has gone through our screening and orientation processes and has agreed to abide by all New Dawn Homecare policies and procedures. To help ensure the safety and well being of our clients, we perform a criminal record check and vulnerable sector check with each caregiver before they are hired and then cover each caregiver with general liability and workers' compensation insurance.
More Frequently Asked Questions
Connect with the New Dawn Homecare Team
At New Dawn Homecare, we understand that accepting help can be overwhelming. Whether you or a loved one has experienced a health issue or just need an extra set-of-hands to help with day-to-day tasks, New Dawn Homecare has been providing compassionate in-home care to CBRM residents since 1988.
Do you have questions about how New Dawn Homecare can help? Or need guidance to better understand your care options at home, a facility or hospital?
Contact us or call 902-562-2444 for a free in-home, medical assessment by New Dawn Nursing.