We all know how good it feels to have a nice hot shower or bath and get dressed into clean clothes. For many seniors, these seemingly simple tasks are difficult to manage. That's where we can help.
Our professionally trained caregivers can assist you with bathing or showering, personal grooming such as skin care, shaving, hair care and oral health as well as dressing. We can also assist with toileting or incontinence care. We also offer a stand-by assist where we can be present in the home (a very nearby helping hand if needed) to make sure you are safe while showering privately.
We provide bathing and dressing services to a wide range of clients including seniors aging at home, patients post surgery, individuals with disabilities living at home and anyone else who could use a helping hand.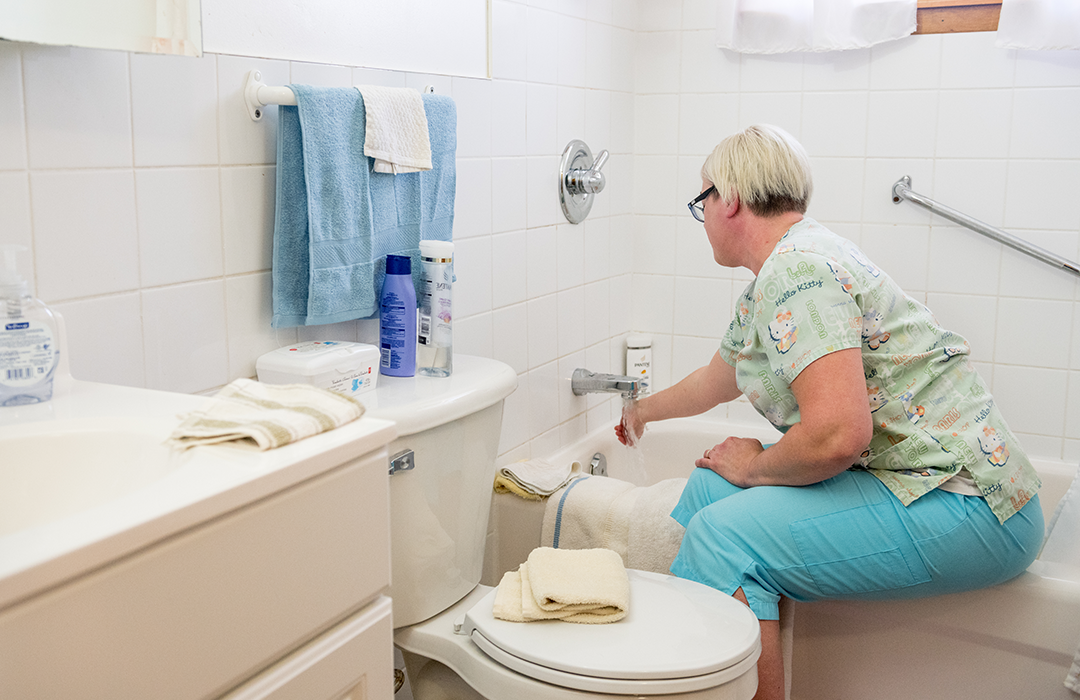 We're more than homecare.
We provide a helping hand.
Our personal care services include:
Not sure where to start?
Call today for a free in-home, medical assessment by New Dawn Nursing.
Contact Us Today