There may come a time when you or someone you love requires full-time care and support at home. New Dawn Homecare offers around the clock care to ensure you have the attention and assistance you need when you need it.
Around the clock care is ideal for someone coming home from the hospital after surgery, suffering from a debilitating condition such as a stroke, or someone with Alzheimer's or other dementia-related conditions and is at risk when left alone unattended. Around-the-clock care is also a good option for family caregivers who need a break or will be away on vacation.
Some families even opt for around-the-clock care to ensure their loved one has someone to assist them with the activities of everyday life, to escort them to appointments and outings and to provide care and support as required.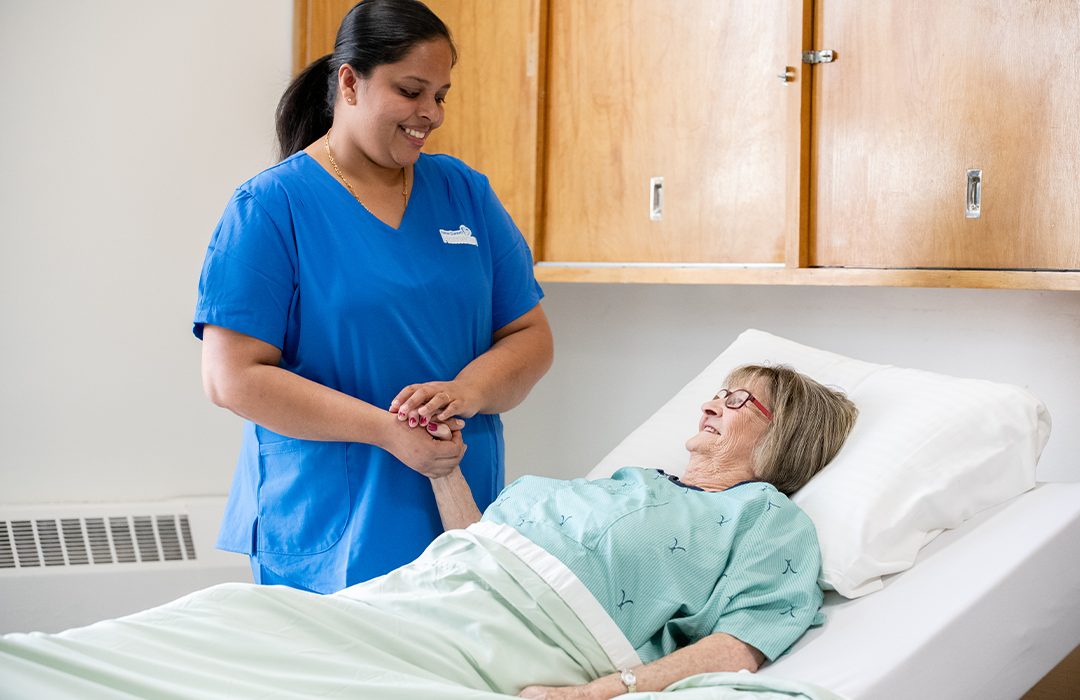 We're more than homecare.
We're here around the clock.
Benefits of Around The Clock Care:
Whichever care option you choose, you can take comfort in knowing our caregivers are:
Not sure where to start?
Call today for a free in-home, medical assessment by New Dawn Nursing.
Contact Us Today